How do I Grow my Roofing Business?
As a passive roofing company owner, investor, and current consultant, I understand firsthand the challenges and opportunities that come with growing a roofing business.
It's not an easy task, but with the right strategy and execution, it is certainly possible to see your company thrive. In this blog post, we'll delve into a few key areas to focus on in order to grow your roofing company.
From marketing and sales to operations and customer service, we'll explore the various factors that can impact your company's growth and provide actionable tips for success. So, if you're looking to take your roofing business to the next level, read on for some valuable insights.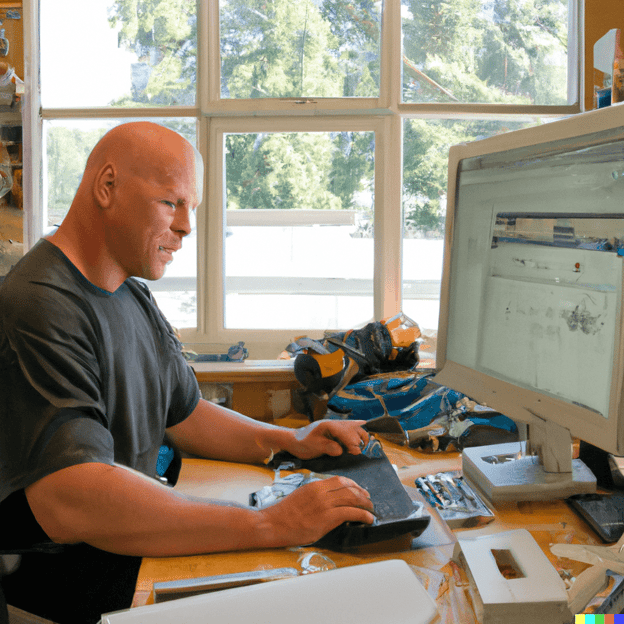 How do Roofers get clients in 2023?
As the roofing industry continues to evolve, so do the strategies for acquiring new clients.
In 2023, there are a few key ways that roofers can get clients and continue to grow their business.
First and foremost, having a strong online presence is crucial. This includes having a well-designed website that clearly showcases your services, as well as utilizing social media platforms to connect with potential customers.
In addition to a strong online presence, networking and word-of-mouth referrals can also be valuable sources of new business. Building relationships with other industry professionals and consistently delivering high-quality work can help to generate positive buzz about your company.
Finally, consider offering promotions or discounts to attract new clients, or invest in targeted advertising to reach a specific audience.
By implementing a combination of these tactics, roofers can effectively acquire new clients and drive growth for their business in 2023 and beyond.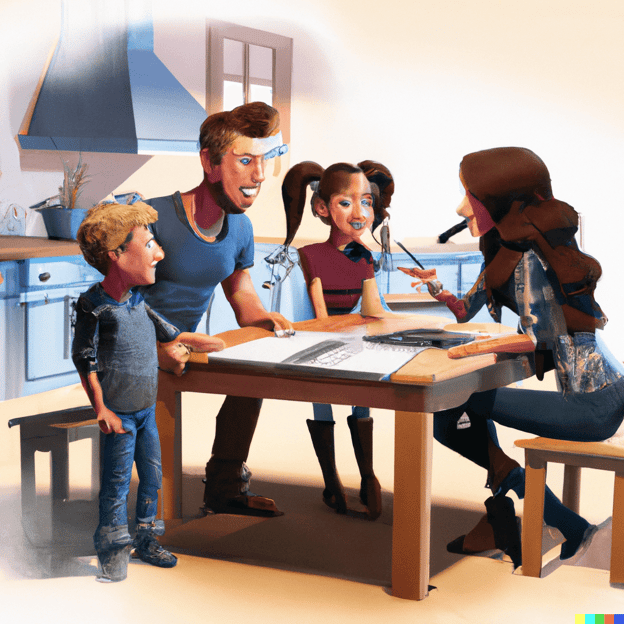 How can I sell more roofs? [2023 Best Tips!]
Solar Package upgrades:
Solar is increasingly becoming a roofing product moreso than a separate service. By packaging a "one-size-fits-most" panel upgrade that can start the conversation you can use that to start increasing job size and also help your customers build a better home.
Low Cost Roof Upgrades with High Value:
Think about some things that some roofers treat as optional that do not cost more than 2-3% of the value of a job. Typically roofers are willing to move on price by about 5% but all that does is start the game of;
"How much is the roofing CEO willing to take out of his Boat Fund for this deal?".
Better to think of something like offering a limited-time opportunity for free metal valleys, stainless or ring shank nails or some other product that could be of more perceived value to the Customer looking to buy the roof - than the money off.
Financing Options:
The economy and it's impact on roofing in 2023 will be profound. If you are not offering financing you are missing out on customers and opportunities, and to be honest you deserve it! These people should be saving their cash for - as Rich Dad Poor Dad says, liabilities.
Let them use their cash to buy their own boat! Financing a 25-50 year product attached to their biggest asset for 5 years is a safe move and totally reasonable for roofers to offer their leads.
How can I promote my Roofing Business?
Video Marketing
One effective way to promote your roofing business is by recording live videos on social media such as Facebook. Live video allows you to connect with your audience in real-time, giving you the opportunity to showcase your personality and expertise.
Consider giving live tours:
This could be of your jobsite, hosting Q&A sessions, or providing educational content related to roofing. This can help to build trust and credibility with potential customers.
NOTE! I have recorded a whole podcast on how you can use video to marketing your roofing business! Click here to add it to your playlist!
Another key aspect to promoting your roofing business is focusing heavily on promoting the people of conducting business as a roofer. This includes your team, your customers, and your community.
Highlight the personalities and skills of your team members.
Consider featuring customer testimonials on your website and social media channels. Giving back to the community through charitable efforts or sponsorships can also help to generate positive buzz about your company.
Products and processes
In addition to focusing on people, it's important to showcase your products and processes as well. Provide detailed information about the materials and techniques you use, and consider offering promotions or discounts on popular products for a limited time once they understand the value. (Remember the last point on 3-5%) .
By highlighting the quality and value of your products and services, you can attract more business and stand out from the competition as a people focused local roofing contractor!
Community giving Pledge
Giving back to the community can also be a powerful way to promote your roofing business. This can take many forms, such as sponsoring local events, partnering with charities, or volunteering your personal and company teams time and resources.
Not only does this help to build goodwill and strengthen your reputation, but it can also attract potential customers who value companies that are socially responsible. This is huge in 2023 as diversity, equity, inclusion and other social initiatives take an ever larger share of the market buying decision-making process towards choosing a roofing company.
Show behind the Scenes of Real Life Roofing companies
Documenting mistakes and how you fixed them can also be a valuable marketing tool for any roofing company believe it or not. No business is perfect, and customers appreciate honesty and transparency.
By sharing stories about challenges you've faced and how you've overcome them, you can demonstrate your problem-solving skills and show that you're willing to go the extra mile to ensure customer satisfaction.
We have an entire script for roofing companies to use called our "Caught Doing it Right" and it has been proven by our CEO's own marketing efforts used in his business. People do not trust roofing Contractors and when you make a mistake it can be scary to think of customers knowing about it. I can assure you that any local business will benefit from including this in your marketing strategy.
With all the money you're going to be spending on Google Ads make sure that when people search for your name it's because they heard a story on social media about how you got caught doing it right! (Bonus Tip if it wasn't obvious... satisfied customers are loyal customers and one of the most coveted marketing strategies is word of mouth marketing!)
Finally, don't be afraid to get creative and think outside the box when it comes to promoting your roofing business and seeking more roofing leads.
Consider hosting educational workshops, participating in local trade shows, or forming partnerships with other businesses in related industries. The more visibility you can generate for your company, the more likely it is to attract new customers. So, these are a few ways that you can promote your roofing business and drive growth. By leveraging the power of social media, focusing on people and products, giving back to the community, and being transparent about your mistakes, you can effectively market your company and stand out from the competition.
How much should a roofing company spend on advertising?
As a Roofing business owner, it's important to carefully consider how much you should allocate towards advertising. While it's essential to promote your roofing company in order to drive growth, it's also important to strike a balance and not overspend on advertising efforts.
In my opinion, a good starting point is to allocate around 5% of your revenue toward advertising. This can be a safe and effective way to manage growth, as it allows you to reach a wider audience and generate leads without breaking the bank.
However, if you have ambitious growth goals and are looking to make a big splash in the market, you may want to consider increasing your advertising budget to 7-10% of your target revenue. This bold approach can help you stand out from the competition and attract more business, but it's important to be strategic and measure the results of your efforts to ensure that you're getting a good return on investment.
Ultimately, the right advertising budget for your roofing company will depend on your specific goals, target market, and available resources. By carefully evaluating these factors, you can determine the best approach for your roofing company.
What are the factors a roofing contractor should carefully evaluate to determine how much to budget for advertising?
There are several factors that a roofing company should carefully evaluate when determining how much to budget for advertising:
Growth goals:
What are your specific goals for growth and how aggressively do you want to pursue them? A higher advertising budget may be necessary if you have ambitious goals and are looking to make a big impact in the market.
Target market:
Who is your ideal customer avatar and where do they spend their time? Allocating more towards advertising efforts that reach your target market can be more effective in generating leads. We have discussed the ideal customer avatar activity at length on our roofing podcast!
Available resources:
Do you have the financial resources to allocate a larger budget towards advertising? It's important to consider your overall budget and allocate funds in a way that makes sense for your business. Consider finding ways to trim budgets from wasteful sources that don't build long-term enterprise value into your roofing company.
Competition:
How much are your competitors spending on advertising? It's important to stay competitive, but you don't want to overspend in an effort to outdo the competition. Digital marketing efforts might seem to be cheaper due to the low ad spend minimums but do not sleep on traditional advertising mediums like billboards or direct mail. These are great marketing opportunities.
Return on investment:
Are your advertising efforts generating a good return on investment? It's important to measure the results of your advertising efforts and adjust your budget accordingly.
A roofing company can determine the right budget for their advertising efforts and allocate funds in a way that helps to drive growth and achieve their business goals if they just do the work first.
What is the best way to advertise a roofing company?
Creative Ideas for 2023!
If you have spent any time on social media in the last year, communicating with other roofing company owners I have zero doubt you have heard of all the common marketing strategies.
Yet as a roofing company owner, you know that standing out from the competition is essential to driving growth. Unfortunately, many roofers just rely on the same tried-and-true marketing strategies that, while effective, can feel a bit boring.
SEO optimization, paid ads, door knocking, and BBB accreditation are all common tactics that many roofing companies utilize, and while they can be useful, they may not always be enough to truly differentiate your business.
To truly stand out in the crowded roofing industry, it's important to get creative with your marketing efforts.
While it's still important to focus on the basics like SEO and paid ads, consider thinking outside the box and trying something new. This could be as simple as hosting educational workshops for realtors or insurance agents or partnering with other local businesses, or it could involve more ambitious efforts like sponsoring a community event or creating unique promotional materials such as a custom-branded SumoQuote that current customers can share with friends.
Ultimately, the key to successful marketing for roofing companies is finding a balance between tried-and-true tactics and creative, outside-the-box thinking. By being willing to experiment and try new approaches, you can differentiate your business and drive growth in a crowded market. So don't be afraid to get creative and think outside the box – your business will be all the better for it.
Okay, what are some Out of the Box marketing ideas to get more leads?
There are many creative ideas for marketing a local service business, and the right approach will depend on your specific business, target market, and resources. Here are a few ideas to consider:
Host educational workshops or events:
Consider hosting a workshop or event that provides valuable information to potential partners that are not themselves roofing professionals, but serve your target market. This could be related to your industry or a broader topic that is of interest to your ideal customer avatar; such as home owners going through an insurance claim might be a good roofing lead, but instead of getting to your sales funnel they could be reached by being the local expert in your local community of insurance agents.
Partner with other local businesses:
Forming partnerships with complementary local businesses can be a great way to reach a wider audience and cross-promote your services. Think of all the other other services that come before a roof replacement but might be a recommendation to someone complimentary to a roofing service, such as a gutter cleaning company.
Create unique promotional materials:
Stand out from the competition with creative promotional materials like branded t-shirts, hats, or other swag items that your employees and loyal customers might wear. Err on the side of bold and fun over the boring logo on the top corner of a polo. Think Winter Jackets, things that people wear when walking the dog or playing at the park, that "Free Jacket" they don't care about when getting dirty or playing with their kids. It's a great conversation starter!
Utilize social media influencers:
Partnering with social media influencers who have a large following in your local area can be a powerful way to promote your business. Video marketing is huge and influencers are always looking to give value back to their many followers. They also want to be perceived as a expert, so give them what they need to drive many customers your way. Offer them the ability to offer a free inspection or guarantee that you will always make their follower a happy customer by meeting their roofing needs.
Offer special deals or promotions:
Consider offering special deals or promotions to attract new customers and reward loyalty, and maybe offer a free pizza during things that might not be considered marketing activities. This would include site managers introducing themselves to the neighbors of your current builds and offering them a gift card to go out for the night and get away from on the noise caused by the roofers. You'd be amazed how that will eliminate negative reviews as also be a great source of roofing lead generation.
Participate in local events or sponsorships:
Sponsoring or participating in local events can help to raise awareness of your business and build goodwill in the community.
Create a referral program:
Encourage your existing customers to refer their friends and family to your business by offering incentives like discounts or loyalty rewards. This of course is coupled with online reviews, just don't pay for them! The best roofing companies have the most REAL organic reviews. Just don't sleep on referral programs as part of your marketing campaign.
How can Roofing Contractors optimize Ad Spend?
Look you are likely going to have to still play in the realm of best practices when trying. to get more customers to come. to your business website. You will likely want to enlist the help of experts to help but it's good to know enough to be dangerous. So lets get some basics!
Search Engine Optimization:
You will likely not have spent a of time learning creative writing skills when growing into an expert in offering roofing services. SEO is a staple in marketing strategy. You want to make sure that your team is using smart tools like Surfer, Jasper, SEOmoz, AHRef or SEOmoz to guarantee results. It will likely be a key factor in success by using paid tools to codify the strategy of showing up in local searches. Making sure that your roofing website is optimized for mobile devices. The average price of these tools can be a few hundred to a thousand dollars a month for a new client to start marketing with them. You will want to make sure they have chosen to spend money on these tools but you will of course have these costs passed on to you.
Print ads:
These are a great way to get more sales for your roofing business, one of our clients found that spending for good placement had the best success. They advertised in a magazine and found that when the magazine is delivered it was usually wrapped around the rest of the mail and put into the mail box. Even though the cost was 10x more to wrap the entire back cover, the lead generation was 10 times better.
Pay per Click
Paid advertising is a fact of life, different from print ads or direct mail in that you are able to target customers in a particular location when they are demonstrating purchase intent. This is how roofing company's get more leads.
The key here is MANAGEMENT!
When you hire an agency to run your ad campaigns or google ads, they need to be communicated with constantly so they know the roofing materials that you sell, what kind of roofing equipment you use that might be of value to the customer experience or delivering quality services in a more guaranteed way.
If you have a referral program that should be something customers know about. If you have lots of positive reviews this should be highlighted in your paid ads. Think about what a customer is looking at in their limited attention span when searching for roofing companies in today's digital age!
... and for crying out loud hire a roofing marketing company that does digital marketing for roofing companies! So many roofers pick low price agencies that reach out to them via email marketing but they make so many spelling errors it should be obvious that they are not the right fit to choose when looking to grow your business.
Here are some common spelling errors they make:
"Roofer Company"
"Roofing marketing"
"Roofing Company's website"
In Closing...
When promoting your roofing services and trying to grow your bottom line these tips could be extremely helpful. If you want more help reach out to us!