As a roofing contractor or business owner, having the right customer relationship management (CRM) system in place can make a massive difference to your success. Knowing which CRM to choose, however, is not always easy. To help you out, this article will explore the five best CRM options for roofing companies and contractors.
We'll look at some key considerations so that you can find the right one for your needs. With this information at hand, you'll be well-equipped to select the perfect CRM solution and get started on managing your customer relationships more efficiently and effectively. Let's take a closer look! ​​​​​
Best Roofing CRM Software
Not all CRM systems are built the same way. Here is a list of the five best CRM systems you are likely to come across in your research for a CRM platform for your sales teams, customer services teams, and back office teams.
Pen and paper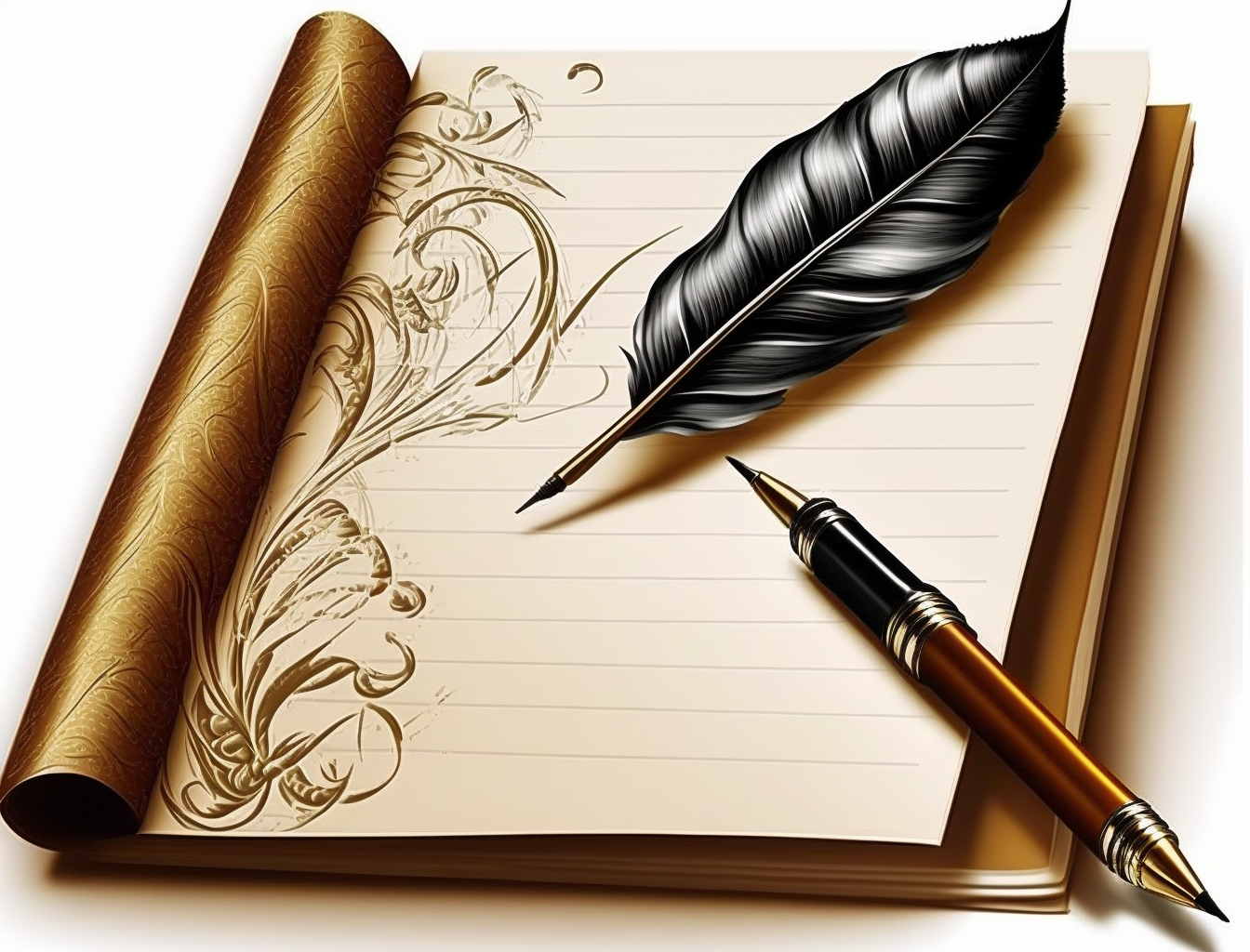 Okay, you got me. This isn't actually software. But it is the first CRM pretty much every company on the planet started with. Maybe you don't do it anymore (and you shouldn't!), but there was a time that you tracked everything from the amount of roofing materials on hand, all your customer interactions, and your entire sales process on pieces of paper.
Your sales teams passed paper folders to your production team, who then passed them on to your customer service representatives at the end of a job. When a client called in about a problem with an install or repair, your team had to dig to the bottom of someone's desk or hope that the folder was correctly filed in the row of filing cabinets. Customer satisfaction, while possible, was very difficult to achieve in any back office areas.
Pros
Cost-effective, no data entry.
Cons
Difficult to find something when you need it, no contact management, difficult to update, impossible to back up.
Jobber
Jobber is the first of our true software options, a cloud-based business management software designed for small to medium-sized field service businesses. Jobber CRM software includes features such as scheduling and dispatching, invoicing, customer management, quoting, and job tracking.
It helps streamline business operations and improve communication between team members and clients. The software is primarily used by businesses in industries such as landscaping, cleaning, and HVAC.
Pros
Excellent Field Service Management, user-friendly, excellent customer support.
Cons
Isn't a great marketing tool, doesn't scale as well as other options, limited integration options, limited customization.
AccuLynx
AccuLynx is a cloud-based customer relationship management (CRM) software designed specifically for roofing contractors. The software includes features such as lead management, job scheduling, job costing, document management, and invoicing.
AccuLynx helps streamline business operations, improves communication between team members, and enables contractors to track and manage their projects from start to finish.
The software also provides access to a variety of integrations with other business tools and platforms, such as QuickBooks, GAF, and EagleView, among others.
AccuLynx has been described as an excellent Field Service Management application with an address book attached to it. This is mainly true, Field Service Management is where AccuLynx shines, and Customer Relationship Management is where it falls a little short.
Pros
Excellent Field Service Management, designed specifically for the roofing industry, customizable workflows.
Cons
Steep learning curve, limited deal stage customization, limited integration options.
JobNimbus
JobNimbus is a cloud-based customer relationship management (CRM) software designed for small to medium-sized businesses in the construction industry, including roofing, general contracting, and remodeling.
JobNimbus includes features such as lead management, job scheduling, project management, estimating, invoicing, and task management. The software helps businesses streamline their operations, improve communication, and track job progress from start to finish.
It also provides integrations with other business tools, such as QuickBooks, Zapier, and Google Drive, among others.
Pros
User-friendly, comprehensive feature set includes project management and scheduling, integration options.
Cons
Limited reporting options, steep learning curve, limited mobile app capabilities.
HubSpot
HubSpot is a cloud-based customer relationship management (CRM) software designed for businesses of all sizes.
The software includes features such as lead management, contact management, deal and pipeline management, task management, and analytics. HubSpot CRM also integrates with other business tools, such as email clients, social media platforms, and marketing automation tools.
HubSpot's free CRM tools are widely used by small and medium-sized businesses of all types, while their paid versions include additional features for marketing, sales, and service management.
Pros
User-friendly, wide selection of integrations, marketing and sales automation, customizable workflows and reporting.
Cons
Mobile app leaves much to be desired, for field service management. Features can be costly for companies under $7M in sales, steep learning curve requires integration partner.
What Is a Roofing CRM?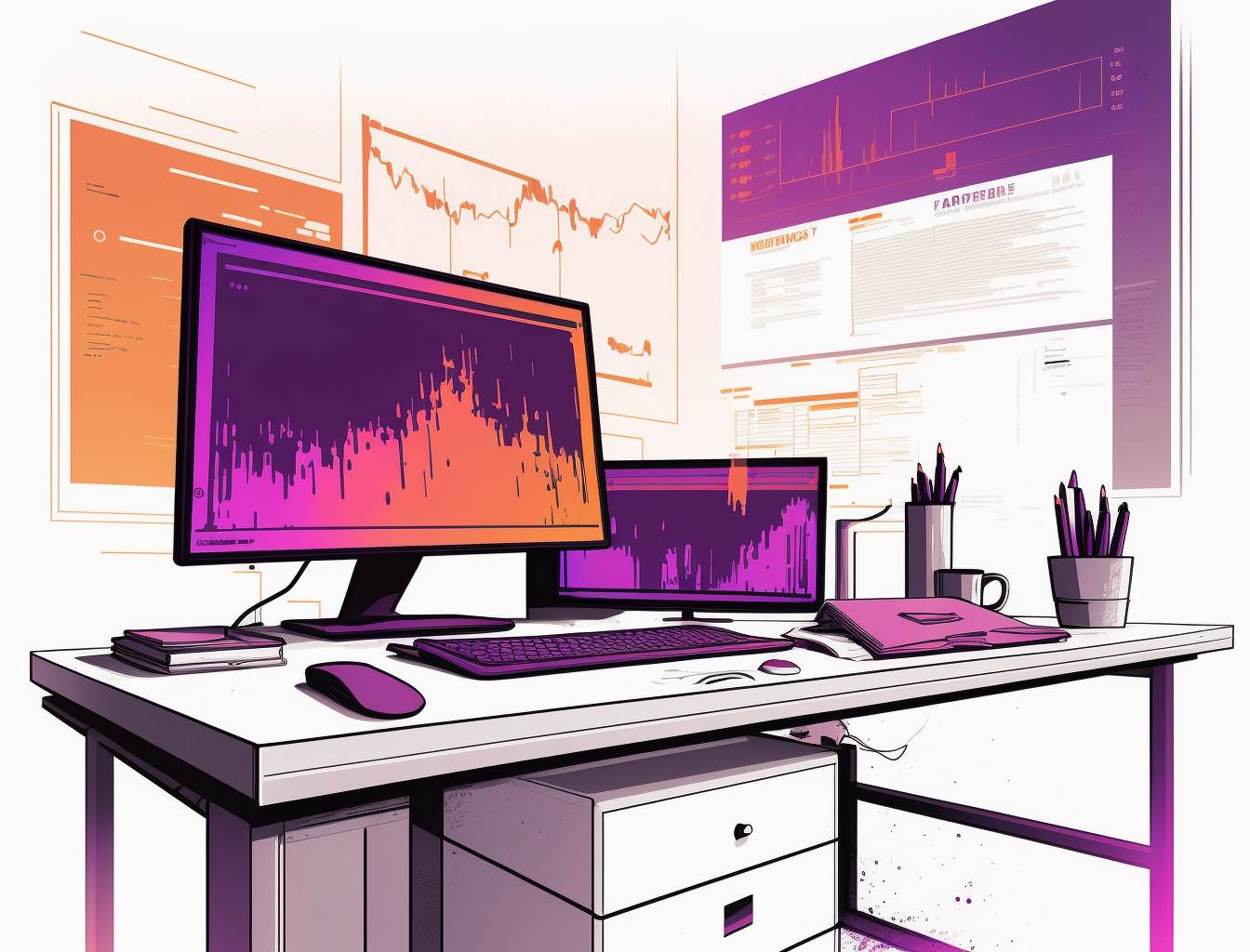 A roofing CRM, or customer relationship management system, is a software tool designed to help roofing companies and contractors streamline their operations. It helps them with managing customer relationships more efficiently and effectively.
With a roofing CRM, it's easier for businesses to identify potential leads and convert them into paying customers. They can also use the software to track customer activity, measure performance metrics, and analyze data to make better sales decisions.
A sound CRM system can be the difference between success and failure in the competitive world of roofing contracting.
Having all your customer information stored in one place allows you to access relevant data quickly when needed. This helps you build strong relationships with customers and prospects, as well as monitor customer feedback and make improvements over time.
A good CRM will also allow you to manage leads more efficiently, segment customers into targeted groups, automate processes and tasks, track project progress, and create detailed reports on your performance.
A CRM is an essential tool for any roofing company or contractor wanting to stay competitive. It can help minimize wasted time and resources while allowing businesses to focus on building strong relationships with customers and achieving great results. Now that you understand what a roofing CRM is, let's discuss some of the best options available on the market today.
Why Use a CRM?
As a roofing contractor, investing in a CRM system is essential for staying competitive and profitable. A well-implemented Customer Relationship Management (CRM) system can give you the edge you need to better manage leads, track customer interactions, automate tasks and ultimately increase conversions.
Given the nature of a roofing business, having an organized and efficient CRM system helps contractors maximize their resources while creating more effective strategies. With an intuitive user interface, it's easy to capture important customer information such as contact details, project notes, appointment reminders, estimates and invoices — all on one platform.
Using a CRM system for your roofing company also enables you to stay up to date with the latest industry developments and trends. Additionally, you can use automated features to streamline your customer service processes and increase customer satisfaction. Plus, CRM systems help you stay organized by allowing you to keep track of all your leads, interactions and tasks in one central location.
Improved Customer Service
CRM systems can be invaluable tools for roofing companies when it comes to improving customer service. By having a CRM in place, roofers are able to track and manage customer data more efficiently, providing an organized method of communication between customers and employees. This improves customer engagement through improved responsiveness and greater insight into their needs.
A CRM also allow companies to gain valuable insights into their target market by tracking customer interactions and identifying buying trends or preferences. This will enable them to make strategic decisions based on the data gathered from the CRM, which helps provide better services that meet customer demands.
Additionally, a good CRM platform enables businesses to automate specific processes such as scheduling appointments, creating quotes, and sending reminders to customers. This makes the customer experience more efficient, saving time and resources for both the company and its customers.
CRMs provide businesses with an effective way to improve customer service by giving them the tools to engage with their customers more effectively. By gaining insight into customer behavior, a sales rep can tailor their approach accordingly and ensure they're providing their clients the best possible services. With a good CRM system in place, roofers can stay ahead of their competition and build long-term relationships with their customers.
Sales Funnel
A CRM system is an invaluable tool for any business looking to maximize its sales funnel efficiency. By utilizing a CRM, companies are able to develop stronger relationships with customers and prospects, track customer interactions, manage leads more effectively, and tailor their marketing strategies based on data-driven insights. This allows them to achieve better customer retention rates and build long-term customer loyalty.
CRMs also offer powerful automated tools that can help streamline the sales process and identify opportunities that may have been overlooked. Automation enables teams to save time by managing tasks such as follow-ups, scheduling emails, assigning tasks, and tracking every step of a sale from start to finish without having to do all the manual work.
CRMs provide businesses with analytics and reporting functionality, allowing them to track their performance over time. This data can then be used to identify areas of improvement, optimize customer experiences, target specific customer segments with tailored campaigns and offers, and more.
Customer Retention
A CRM provides a complete view of each customer, including their contact information, purchase history, and any interactions you've had with them. This allows you to quickly identify any at-risk customers and take steps to keep them engaged.
A CRM can also automate many of the tasks associated with customer retention, such as sending follow-up emails after a purchase or setting up recurring appointment reminders. This frees up your time so you can focus on more high-touch activities like one-on-one conversations and personalizing the customer experience.
A CRM can help you track your progress over time and measure the success of your customer retention strategies. This can help you quickly identify which strategies are working and which need to be tweaked for better performance.
Easy Information Access
A CRM can make it easy to access and manage customer data, providing businesses a comprehensive view of their customers. With one centralized system, companies no longer need to waste time and energy manually inputting and organizing customer information.
Instead, they can use the power of a CRM to quickly and efficiently gain insights into customer behavior and activity. By having all relevant information easily accessible in one place, businesses can better understand their customers' needs so they can tailor marketing messages that resonate with their target audiences.
By leveraging the power of a CRM, businesses have access to customer data that can help inform decisions and improve all aspects of their operations at the click of a mouse. With the correct information at their fingertips, businesses can make more informed decisions and drive more sales, creating a winning combination for any roofer looking to succeed in today's highly competitive markets.
Internal Communication
A CRM can be an invaluable tool for improving internal communication. It offers a centralized platform with access to up-to-date customer information, helping employees collaborate without constantly searching for data or wasting time sending emails back and forth.
For example, Sales reps no longer have to worry about providing the wrong information to customers because they all share the same database that is updated in real-time. Team members can share notes and communicate quickly through shared comments and task assignments within the system.
This streamlines communication between teams and departments while allowing management visibility into how their business runs at any given time. Utilizing a CRM helps companies of all sizes optimize their internal communication processes so they can work more efficiently and effectively.
All Your Administrative Needs In One Place
It's also important to remember that a CRM isn't just limited to sales and customer service departments; it can be used to store contact information, project tracking data, account notes, marketing campaigns, and other internal documents. With a well-implemented CRM system in place, teams can easily access the data they need quickly and accurately, making communication between departments much smoother.
Dial-in your estimates
A CPQ (Configure, Price, Quote) system can be an invaluable tool for businesses to make the estimating process easier and more efficient, and many CQP systems can be integrated into your CRM. By automating manual processes with CPQ software, companies can save time and money in their sales operations. This type of solution allows sales teams to quickly create accurate quotes and estimates tailored to each customer's specific requirements.
It helps eliminate errors in pricing calculations, streamlines product selection processes, and reduces overall paperwork associated with quote generation. Additionally, a well-designed CPQ integration can provide detailed reporting on estimations so you can track trends and improve your quoting accuracy over time. With the right CPQ integration in place, generating accurate estimates has never been simpler.
Using a CPQ solution helps companies quickly generate accurate estimates, so you can confidently move through the quoting process. Not only does it reduce time spent filling out paperwork, but it also ensures that all quotes are precise and consistent. With automated product selection processes and dynamic pricing capabilities, CPQ solutions provide businesses with a powerful tool for efficient estimation.
Create lightning-fast orders
A CRM platform combined with CPQ software can make it quick and easy to order required roofing materials from your suppliers. Required amounts of shingles, drip edge, valley metal, and other roofing materials can be quickly procured.
Your back-office procurement processes will be much more streamlined and automated with a good CPQ integration. Measurements from the sales estimate, along with pre-determined waste calculations, can be used to order exactly the required amount of roofing material quickly.
Centralize your contracts
A CRM can help you centralize your contracts in one place and streamline the contract process. Using a CRM allows you to access all of your contracts from one location, eliminating the need for multiple systems or spreadsheets to store and manage these documents. The ability to easily search for and view essential details associated with each agreement makes it easier to find information quickly without wasting time searching through the paperwork.
A CRM also helps you track change orders. This ensures that all agreements are up-to-date. Additionally, centralized contracts make it simpler to approve them quickly by giving authorized users easy access to the required documentation.
Minimize overhead costs
Using a CRM to manage customer relationships can help you minimize overhead costs in several ways. It eliminates the need for manual data entry and storage, meaning that all of your customer information is stored securely and easily accessible from anywhere. This eliminates the need for physical space dedicated to filing cabinets or servers, as well as the person who would otherwise be needed to maintain those spaces.
With automated marketing tools built into most CRMs, you are able to send highly-targeted messages quickly and efficiently, reducing the amount of time spent writing emails and creating campaigns. Automation also reduces the cost of human resources because it requires less oversight than traditional methods.
By managing customer data in one central location, you are better able to track customer behavior and preferences, allowing you to make more informed decisions about your marketing efforts. This allows for greater optimization of resources, resulting in lower overhead costs. A CRM is an incredibly valuable tool for any business looking to minimize their overhead costs while still providing excellent customer service.
Businesses are able to automate the management of customer relationships and optimize the use of their resources. This leads to increased efficiency and cost savings that can be reinvested into other areas of the business.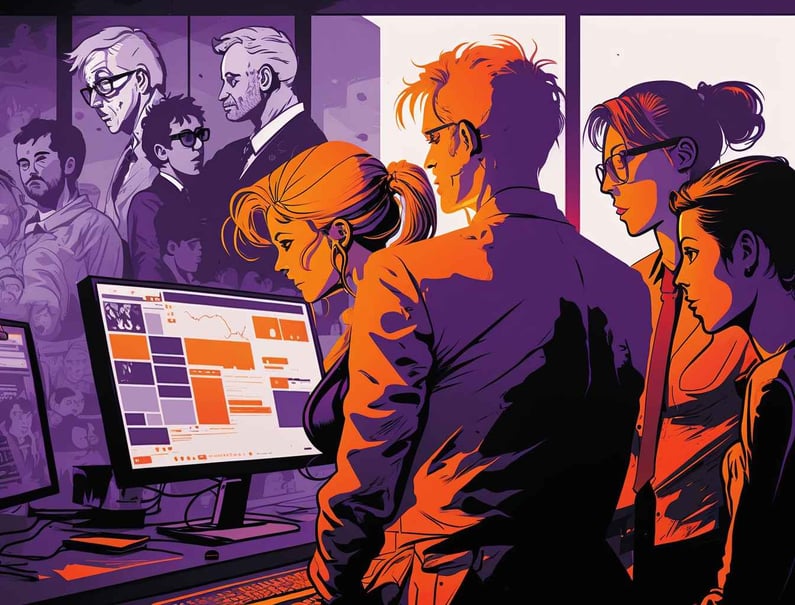 How to Find the Best CRM for Your Roofing Company
We've gone through the five best CRM systems for roofers, and we've taken a look at what benefits a CRM is going to bring to your company. Now what?
Identify What Your Company Needs
Not every reason to use a CRM system is going to resonate with you or your company. Depending on your specific requirements, some things will be more important than others. Select the reasons that YOU need a CRM system in place and evaluate the systems available based on your own specific needs.
Determine Your Budget
All CRM systems have different costs. Determine a budget your company is comfortable with and use that along with your needs to evaluate the best CRM system for your roofing company.
Summary
Finding the best CRM system for your company is no small task. It takes careful consideration of budget, the company's needs, and desired features in order to find the right fit. The good news is that with some research and a few guiding questions, you can narrow down which CRM systems may be suitable for you.
Start by looking at available budgets; many CRM systems are tiered based on their pricing structure, so understanding what amount of money is available upfront can help inform the decision-making process. Also consider features and integrations; the available CRM systems have a variety of different features that could potentially be beneficial for your organization.
By looking at each system's features and assessing which would be used by your team most, you can make an informed decision about which CRM system is best for you.
Our #1 CRM for Roofers
At Roofing Business Partner, we strongly believe in the power of using a CRM. All the software choices above are far better than pen and paper. But, most of the software is designed as a Fields Services Manager with an address book attached to it.
The one CRM platform listed above that is a CRM first is HubSpot. HubSpot is a robust CRM platform with available integrations to Field Service Management software, accounting software, CPQ software, and others. Companies from every industry use HubSpot, and we recommend you do too.
Gary Miller
Gary is a software expert at Roofing Business Partner. He has a passion for technology, finding creative solutions for complex problems, and Mexican food. "If your business isn't growing, add fertilizer!"